AZCO Corp. Joins Efforts to Fight COVID-19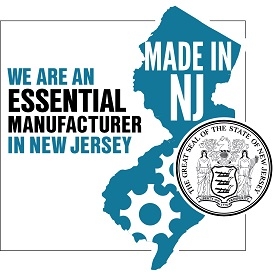 Fairfield, NJ – April 1, 2020 – Amid the nationwide cautionary shutdown of many commercial industries, AZCO Corp. remains in operation during this time. We are part of the supply chain of many machine builders who are considered essential businesses. We are honored to partner as a critical supplier with companies who are working to accelerate the fight against the COVID-19 virus. We work with mansufactures of medical devices, diagnostics and treatments for the Coronavirus. We are proud of our team who shows up every day, designing and building units and machines to help companies produce protective devices for people and manufacture test strips and diagnostic devices. We also help companies make vital products that are used in hospitals.
AZCO units employed in the production of medical supplies include cut to length units used to produce masks, gowns and medical gauze & tape, a test strip cutter for diagnostic test strips, and a tubing cutter for medical tubing used in hospital applications.
AZCO Corp. designs and manufactures modules and units used to feed, cut and place products. This concept is based on a building block model. Standard modules and units can be purchased alone or in combination to build a solution that meets your unique needs. Standard units are in stock and can be customized to fit specific requirements.
AZCO Corp. is an ISO 9001:2015 certified company with over 35 years of experience developing solutions for a wide range of feeding and cutting applications. Made in USA.
For more information, contact:
Andrew Zucaro, President